Description:
The LUX1000 measures brightness (illuminance). This Phidget is useful when creating automated systems that need to switch on/off at night or in low-light conditions. This Phidget connects to your computer through a VINT Hub (See the related Products).


Features:
Measurement ranges from 188 microlux (starlight on a moonless night) to 220,000 lux (direct sunlight).
Retrieve data as often as every 125 milliseconds.
Product Specifications
Sensor Properties

Controlled By

VINT
Sensor Type
Light
Light Sensor

Light Level Min

188 μlx

Light Level Max (5V)

220 klx

Light Resolution

188 μlx

Sampling Interval Min

125 ms/sample

Sampling Interval Max

60 s/sample

Electrical Properties

Current Consumption Max

* 500 μA

Current Consumption Min

20 μA

Physical Properties

Operating Temperature Min

-15 °C

Operating Temperature Max

70 °C
* - Current consumption varies depending on selected data interval. See the graph below for details.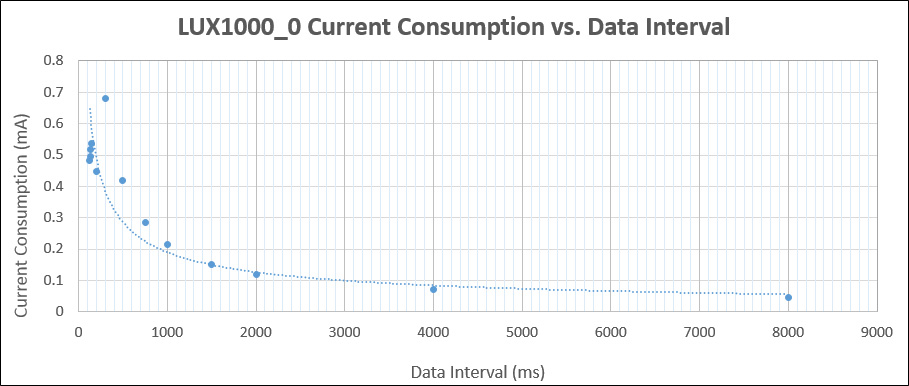 Documents
Light Phidget (LUX1000_0)
Brand: Phidgets
Product Code: LUX1000_0
Availability: In Stock
Related Products