Description: The TMP1100 with an attached thermocouple allows you to measure extreme temperatures. It is great for measuring temperatures in enclosed spaces or in liquids. This Phidget connects to your computer through a VINT Hub.
Features:
Connects J, K, E or T type thermocouple, choose the type in software and convert to degrees Celsius automatically
If you have other thermocouple types, you can open the channel in VoltageInput mode and convert it to Celsius manually.
Technical Details
Isolation - The VINT hub and the computer will be protected if anything goes wrong with your circuit
Measure from a distance - Thermocouples have been known to work with wire segments as long as 100m, while USB and other sensors suffer from voltage drops after 5 or 10m.
Product Specifications
Board

Controlled By

VINT
Number of Thermocouple Inputs
1
Thermocouple Input

Thermocouple Voltage Resolution

1 μV DC

Thermocouple Voltage Noise

6 μV DC

Thermocouple Error Max (K-Type)

± 2 °C

Thermocouple Temperature Resolution (K-Type)

0.01 °C

Sampling Interval Min

20 ms/sample

Sampling Interval Max

60 s/sample

Onboard Temperature Sensor
Temperature Error Max

± 1 °C

Sampling Interval Max

60 s/sample

Sampling Interval Min

300 ms/sample

Temperature Error Typical (At 25°C)

± 0.25 °C

Temperature Max

85 °C

Temperature Min

-40 °C

Temperature Resolution

0.06 °C

Electrical Properties

Current Consumption Max

17 mA

Physical Properties

Recommended Wire Size

16 - 26 AWG

Operating Temperature Min

-40 °C

Operating Temperature Max

85 °C

Customs Information

Canadian HS Export Code

8471.80.00

American HTS Import Code

8471.80.40.00

Country of Origin

CN (China)
* - Current consumption varies depending on selected data interval. See the graph below for details.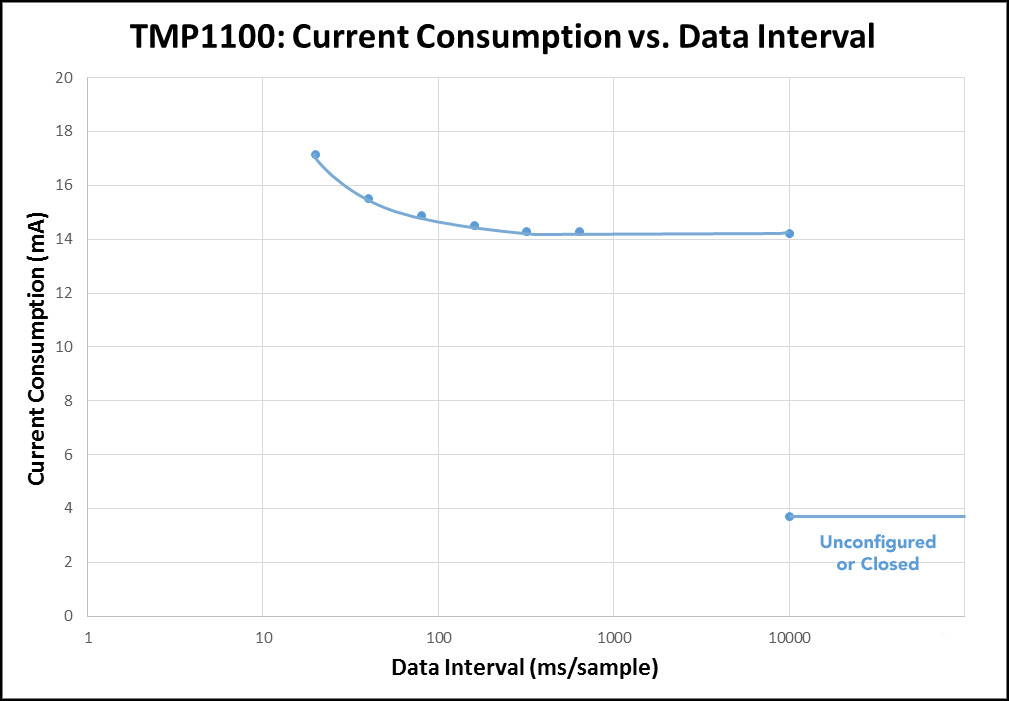 Documents
Isolated Thermocouple Phidget
Brand: Phidgets
Product Code: TMP1100_0
Availability: In Stock
Related Products