Description:
When you need to pass a cable into a waterproof enclosure you need to drill a hole in the enclosure. This of course makes it no longer water tight. To solve this, you can use a cable gland to make a water tight seal around the cable you are passing into the enclosure. This gland is suitable for cables from 3.5 - 8mm in diameter.

Specifications:
Number of Conductors: 4
IP Rating: 68


Connection:
Shown here is the cable gland installed on an enclosure with a cable passing through. To install a hole approximately 16mm (15.6) in diameter will need to be drilled in the case.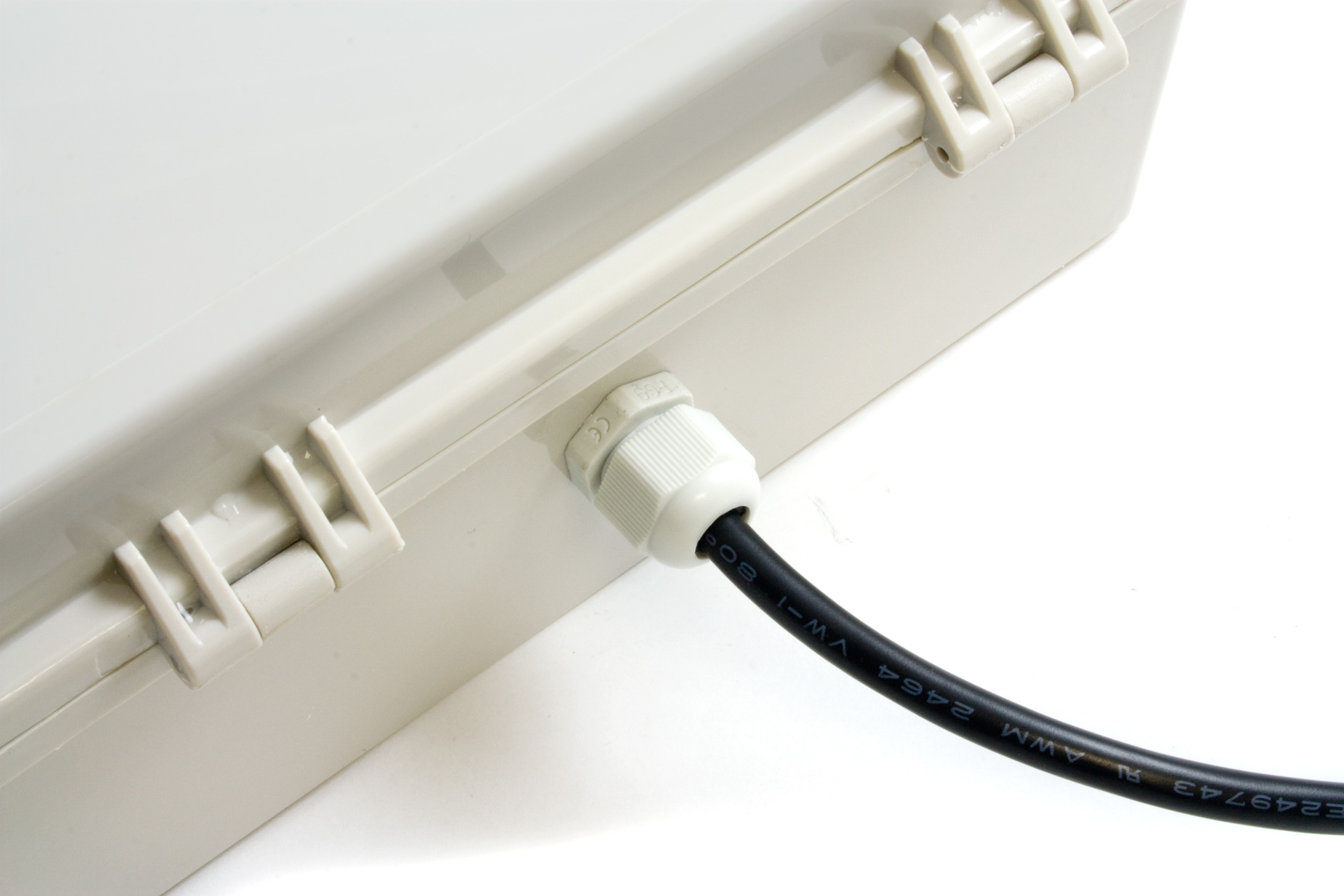 Waterproof Cable Gland (4mm-8mm; Bag of 2) (CBL4400_0)
Brand: Phidgets
Product Code: CBL4400
Availability: In Stock